About Us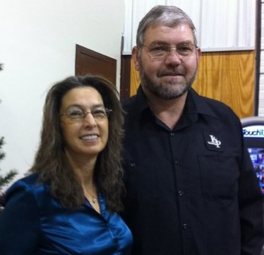 L&P Vending, Inc. was formed in early 1997 by its current owners, Larry & Pam Parsons. With beginnings in the living room of their home in Salt Rock, WV, they first supplied bulk vending and toy cranes to local shops and grocery stores.
Over the next several years, both continued their full-time employment with the State of West Virginia as their coin-op company flourished. By 2002, demand for L&P's amusements soon outweighed supply. As a result, both Larry and Pam took early retirement from their state jobs and began the first two full-time employees for L&P Vending.
OUR HISTORY AT A GLANCE
2003: L&P purchased the old post office on Main Street in the village of Barboursville, WV and operated from there for several years.
2006: Purchased a route from Southern Amusements expanding into southern WV and adding more than 100 locations.
2007: Purchased a route in Chillicothe, OH and built a new facility at 78 Peyton Street to accommodate their growing business.
2008: Purchased Fairfield Vending's route in Lancaster, OH and added 60 new locations.
2009- Built a new facility in Lancaster OH, in order to better serve our Ohio locations.  Touchtunes presented L & P Vending, Inc. with an award at the AMOA Expo held in Las Vegas for operating 300 touchtunes jukeboxes.
2010: Purchased Apollo Amusement's route and leased an office in Rockford IL.
With nearly 25 employees, L&P is now the leader in providing amusement entertainment for the greater Tri-State area. More than 450 local businesses in West Virginia, Ohio and Kentucky trust their entertainment needs to L&P Vending, Inc., and you should too!